Look, I understand the "we are at war" crap. But seriously, folks, field (cammie) uniforms as travel attire within CONUS?
When our soldiers fought in the Second World War, they looked like this in the field: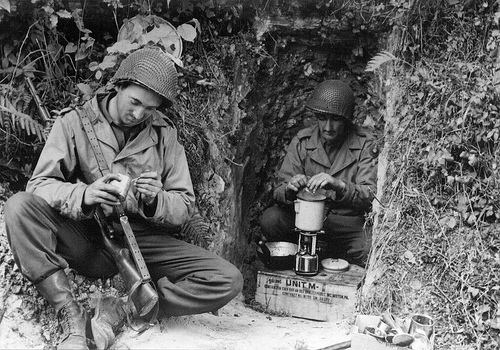 When they were traveling in CONUS, they looked like this:
Now, they look like this:
The wearing of cammies for travel seems to be an Army and Air Force affectation.
The Navy apparently does not put up with that shit
.
Neither do the Marines
, which, while as much as it pains me to admit it, are the most squared-away when it comes to uniforms.
The soldiers and airmen traveling in cammies look like shit. Enough said.